Business 2.0: Bosses Get a Helping Hand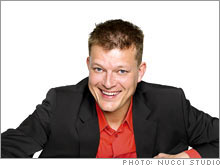 Let's be honest: Most performance reviews are a joke. Too often goals are ignored, hard work is overlooked, and in the end it's the kiss-ups who get promoted. A recent survey conducted by Salary.com is telling: Only 39 percent of employees think the process actually improves the way the job gets done.
But what if bosses could instantly monitor worker performance -- objectively, through a well-tested online scorecard -- and see which employees' efforts really help the company?